Being a good corporate citizen and being of service to others is at the heart of our business culture. Our reservoir of goodwill provides meaningful assistance to those in the community who need it the most. NeoNova Cares is the philanthropic arm of the company and is active throughout the year supporting the local community. Our integrated program of product, time and equity remains an integral part of NeoNova's business and partnering strategy in the community. The company also remains committed to donating 1% of its employees' time annually to a non-profit venture of their choice.
Here are a few examples of our good work:
No Shave November 2016
No-Shave November at NeoNova is BACK! For the third year in a row, the beard-growing, face-itching, for-the-kids-fundraising event is here. Click Here to go to see our progress!
Habitat Build


Habitat for Humanity of Wake County
NeoNova began working with Habitat for Humanity of Wake County in 2011 when NeoNova CEO Ray Carey and joined with other participating CEOs in framing a new home for a family in Apex, N.C. during Habitat for Humanity of Wake County's CEO Build. The NeoNova team has helped construct a new home for a family every year since. Five years later, NeoNova and its employees have provided thousands of dollars in corporate gifts, in-kind services, and employee "sweat equity" during the organization's annual company "Habitat Build" workday.
2016 Build (May 19-20, 2016)
2015 Build
2014 Build
2013 Build
---
No Shave November


Duke Children's Hospital and Health Center
Neonova has been a regular supporter of the Duke Children's Hospital and Health Center, providing homemade meals to the families of children in the pediatric bone marrow transplant unit the first Monday of every month. In 2013, NeoNova's raised $1,000 on behalf of the family support center through an online "No Shave November" promotion, where team members didn't shave for the entire month. Upon reaching the $1,000 mark, several NeoNova managers also committed to shave their heads at the official "Shave Off" event, shown live online via Google Hangout. The team did it again in 2014 and is at it once again in 2015.
#LetItGrow #NovaShave
Here are the four styles we've selected for 2015 … and  your vote counts!
In 2014, we raised more than $3,000 in donations! Our goal in 2015 is $4,000!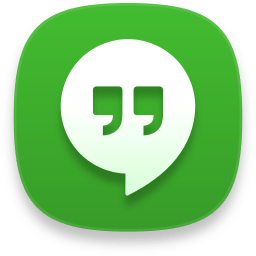 We broadcasted our Live Shave-off on Google Hangouts at noon on Dec. 1. Click here or the icon above to join us.
---
Extra Life


Children's Miracle Network
Extra Life is a 24-hour game marathon to raise money for Children's Miracle Network.  The closest hospital in Children's Miracle Network to NeoNova is Duke Children's Hospital & Health Center.  All 100% of donations go to the hospital as unrestricted funds, which means the hospital has complete control over how and where the money is spent. Volunteers who register commit to playing games of some sort for 24 hours. Any kind of game works (video games, board games, card games, playing basketball/soccer/baseball/sportsball).  Doesn't matter what you're playing, so long as you're playing it. Extra Life sets up an online donation page as we set our fund-raising goal to raising money to help Children's Miracle Network. On Nov. 7, 2015, many NeoNovians will participate in this great event with plans to stream our gaming activities live online. This is the first year NeoNova has participated in this activity, and we're looking forward to showing our gaming skills for a good cause in November.

Our team is on a mission to save kids through gaming, and we need your help. Each of us has chosen our local Children's Miracle Network Hospital where thousands of children are treated each year, regardless of their family's ability to pay. These kids are facing scary stuff like cancer, cystic fibrosis, and injuries from accidents to name just a few. All donations are tax deductible.
---
Tuna Run 200


Duke Children's Hospital and Health Center
Tuna Run 200 is an amazing, overnight relay adventure in North Carolina in which you and your friends run 200 scenic miles to finish at the beach and enjoy tuna and your beverage of choice after a job well done. The Tuna Run 200 begins just outside of Raleigh and finishes in Atlantic Beach on the Crystal Coast. Teams for the Tuna Run 200 are generally made up of 4 to 12 people who split 36 legs. Each team will provide support vans to drop off and pick up runners at designated exchange zones along the 200-mile route. The Tuna Run 200 is great fun for everyone and we at NeoNova enjoy participating in fun activities like this to support our coastal communities.

Be sure to follow and/like us on social media to see how the team does this year throughout the event!
---
Geek-A-Thon


Kramden Institute
NeoNova participates in the Kramden Institute's Geek-A-Thon every year. A Geek-A-Thon is Kramden Institute's method for streamlining the process of computer refurbishing. While PCs can be refurbished individually, at a Geek-A-Thon, hundreds of PCs are in need of refurbishing and it takes between 150-200 volunteers working in shifts to meet goals. On top of providing volunteers with the expertise to perform such tasks, NeoNova also gives monetary support, other corporate gifts, and in-kind support year-round.
---
The Spokes Group Charleston
Through the NeoNova Cares program, more children are now riding new bicycles in the Lowcountry of South Carolina. Since 1994, The Spokes Group has given away 18,602 bicycles to children. The Spokes Group Charleston, S.C. Chapter was founded in 2010 by two Charleston-area families to expand the group's mission of providing bicycles to underprivileged young people in the greater Charleston area. Thanks to NeoNova's recent contribution during a team-building exercise at the NeoNova University – Affiliate Summit in October 2014, Spokes Group Charleston is now 10 more bicycles closer to their Christmas goal of 200 this year. Hope Caldwell, co-founder of The Spokes Group Charleston, said the organization has helped thousands of citizens make a connection with thousands of children and thanked the NeoNova team  for their hard work and dedication to The Spokes Group Charleston and the children it serves. "Without generous hearts like yours," she said, "our work would not be possible."
---
Some examples of how some of NeoNova's employees have given back in the last year:
"I volunteered at Bridge II Sports, which is a group that helps disabled kids get involved in sports and athletic activities."
"I volunteered at Highcroft Drive Elementary School for the Harvest Festival,  making sure the families had a fun and safe day!"
"We participated in the Tuna Run 200, a relay race from Raleigh, NC to Atlantic Beach, NC.  This overnight 200 mile relay raises money to protect the Crystal Coast!"